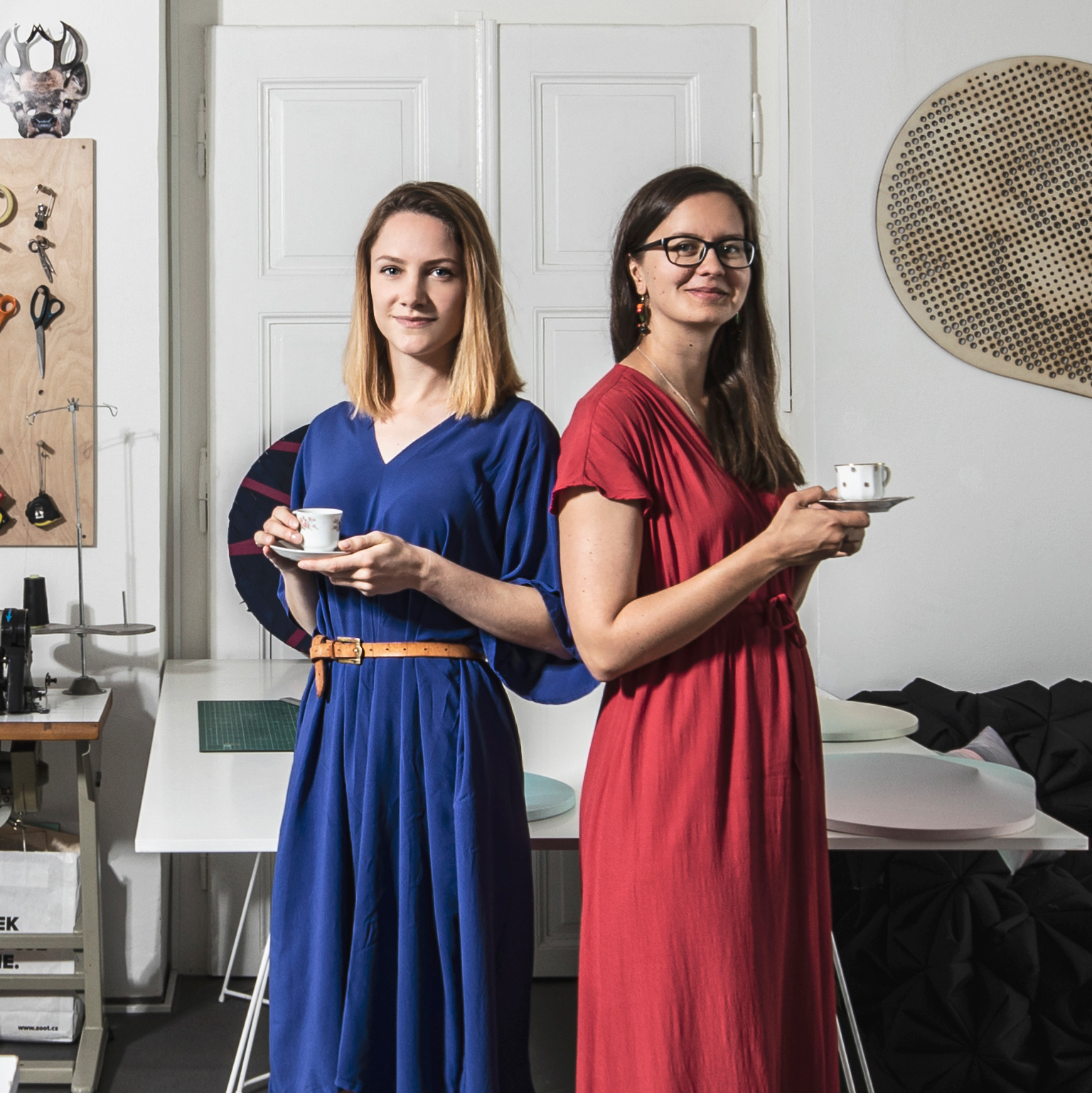 Lappa is a young studio founded in 2018 by designers Lenka Preussova and Anna Leschinger in Prague.
The studio focuses on textile design and its acoustic qualities in contemporary interiors.
___​​​​​​​
Lappa je mladé studio, zložené roku 2018 dvěma designérkami - Lenkou Preussovou a Annou Leschinger.
Studio se zaměřuje na textilní design a jeho akustické kvality v současném interiéru. ​​​​​​​
THE MISSION
The mission of the Lappa studio is clear ­– soften the interior spaces in which we work and live. The studio explores how textile design and its acoustic qualities can help us concentrate better, relax or increase playfulness. In their studio in Prague, Holešovice, the designers spend their time with other textile interior accessories in addition to acoustic products. These include curtains and upholstery. Their work is based on a comprehensive approach to human needs, examination of the space in which we live, and a constant effort in innovation.
___
Mise Lappa studia je jasná ­– změkčovat interiér, ve kterém pracujeme a žijeme. Studio objevuje cesty, kterými nám textilní design a jeho akustické kvality mohou dopomáhat k lepšímu soustředění, relaxaci nebo třeba hravosti. Ve svém studiu v pražských Holešovicích se designérky kromě akustických produktů zabývají i dalšími textilními doplňky pro interiér, jako jsou například závěsy či čalounění. Jejich práce je postavena na komplexním přístupu k lidským potřebám, zkoumání prostoru, ve kterém žijeme, a neustálé snaze o inovaci.
​​​​​​​